Wanderlust in a pandemic- are virtual tours the future?

There were times when songs like leaving on a jet plane and country roads take me home were sung by travellers all over. For travelling people would prepare months in advance. Jacqueline Kennedy, the wife of John F Jennedy, was famous for her airport looks. Even our Bollywood stars off late have become famous for their airport looks. Traveling is not about reaching a destination, but the journey of reaching there.

Since we were locked down, due to the pandemic, travel and the tourism industry has taken a back seat. However just like other industries, travel and tourism also found their way to the homes and hearts of travel lovers. Globetrotters can rejoice as virtual tourism fulfills their dreams of wanderlust even though borders of most countries are shut.
From roaming the streets of Paris, to climbing the hills of Switzerland, from famous restaurants in Europe, to the Statue of liberty. You can roam on a virtual tour wherever you like.
So what is really a virtual tour?

You don't need to visit far far away from very far away. The travel bug in you can live on with you from the comfort of your home. Traveling is more about the journey than the destination. So virtual traveling cannot beat the fact that the journey is part fun and part boring. Apart from skipping the long hours at an airport, or waiting for a train at the heavily populated platforms, there is nothing else in virtual travel that can beat a real travel experience. However virtual travel is comforting in that sense. It allows you to travel with as many people without the hassles of packing, the added luggage, the worry of making every destination in time. Virtual tourism saves the added expenditure of shopping for clothes. For example if you are visiting a cold country , virtually you do not need to wear jackets and coats. However in reality you have to dress up according to the climate.

A virtual tour allows you to travel through a device and experience travel with less expenses as well. However you need to have a good internet connection. If you lose connection or power, it may hamper the excitement of your trip.
For many, virtual travel comes with living dreams that were never expected or thought to be fulfilled in reality. Ever after the pandemic struck, people were worried about how they would travel and experience traveling. When virtual tourism came about many people could afford these dreams and make them into reality. Some destinations which some people couldn't even dream of affording to travel, virtual tourism made them live it.
The virtual tourism industry is on the rise and has surely boomed due to the current pandemic. Many people fear traveling as they might contract the virus. However, technology has mostly been a boon for us. It has allowed people to visit the destination of their dreams and their choice from the comfort of their homes. You don't need to follow weather updates or suffer jet lag from long haul flights. Time Zones, availability of flights, hotel stay expenses, are all advantages of the virtual travel industry.
This industry will boom further as it is now only in its beginner stages. Yes of course you won't have your passport stamped or visit an embassy for a visa. But in these unprecedented times, this is what the travel world has to offer and a travel lover will grab that too.
Steps to book a virtual tour:
Choose from the selected packages
Select your trip dates
Select the package
Pay the charges
Sit with your entire family and visit the destination from the comfort of your home.
1.MakeMyTrip offers a live 'virtual guided tour' experience. There are local hosts and travel guides. They take tourists for sightseeing on online video platforms.


2.Expedia offers a part live and part recorded experience, including a licensed guide led webinar packed with photos, videos, polls and a fully interactive chat function. They also conduct a live Q&A at the end.

3. TourHQ
TourHQ asks travellers to provide detailed plans for their travel requirements. They get responses from several travel guides. One can interact with the guides personally and discuss their plans. Once they fine tune their requirements, they can select the proposal they like the best.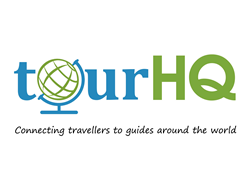 4. Viator
Viator provides theme specific travel, for example, paradise cove luau, Chicago architecture river cruise, and destination specific travel. They also have a free cancellation policy 25 hours prior to the booking.

5. ToursByLocals
Tourbylocals provide location specific travel. You just have to make the map and they provide dozens of options to choose from. For example, if you choose Sydney, you get a variety of options. Some of them are a private walking tour, a sunset walking tour, foodie private tour, and much more. They mention the time and duration of the tours they provide.

6. Virtual Bleinheim Palace
There are websites like virtual bleinheim palace which enable you to visit a specific place, in this regard the bleinheim palace. The 360 degree tour makes you feel that you are standing there in person and seeing every room which is showcased. There is an audio guide who explains the tour. The zoom mode is so powerful, you can literally feel the porcelain in the china room.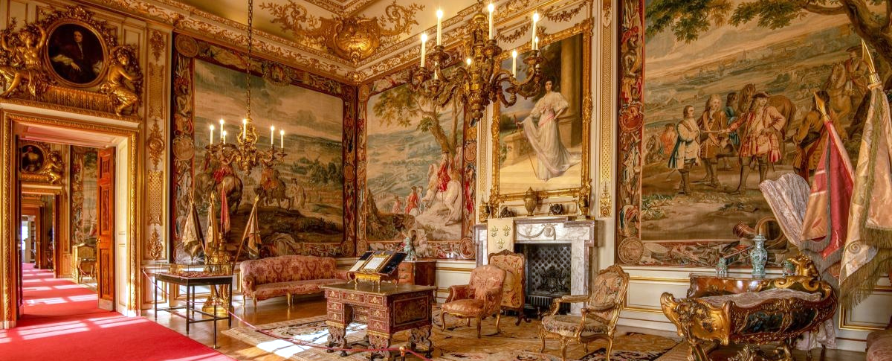 7. Poseidon Expeditions
Poseidon Expeditions has made the north pole just a click away. They also provide VR glasses for watching 360 degree videos. The experience with VR glasses is almost like reality.

8. Thrillist
Thrillist allows you to visit a list of beaches in a day. From Thailand to Maldives, a 360 degree of beaches all over the world can be witnessed. It has a list of underwater world travel. It also has a list of favourite amusement attractions.


Traveling virtually with travel platforms is not the only way to travel. There are travel logs on youtube that are booming as well. Travellers post videos of their travels and let the viewer experience the travel story. However this does not have a personal guide or it is not a personalised tour package, you still can get to see and learn about your favourite destinations.
There are so many platforms for those who like to explore and visit places. Virtual tourism has been found as the new love for travel. With a boom in its industry, virtual reality and tourism is here to stay. Now we don't need to wait to travel. Just switch on your gadgets and go!